I am a self-diagnosed photo-a-holic. I am pretty much obsessed. Photos are on my mind constantly . . . which is why I love what I do so much!
Have you ever been so obsessed with something that you would do just about anything to get it? Drug addicts – you know what I'm talking about!

Well – a few years back, I wanted good family photos, but wasn't able to afford it. But, I thought "my kids will only be young once", so I booked a session with an "expensive photographer". He came to my house and set up a make-shift studio right in my living room (complete with umbrella lights). On his way in, he noticed that our car in the driveway was banged up. Carl had recently hit a deer and the hood was in bad shape. We explained to him that we were thinking about selling it to a junk yard for parts (even though it still ran great) because it wasn't worth much. He was one of those guys who was pretty much good at everything, and happened to dabble in auto repair. To make a long story, short – we decided to trade him our car for the photos he was taking for us. (his session fee was not included in the deal)
That's right! We traded our CAR (+ his session fee) for family photos. He sweetened up the deal by making us a beautiful custom photo album, a photo collage and some prints . . . but did I mention that I traded my CAR for PHOTOS! How many people can say that?!?!
Enough of the babble and onto this adorable family's photos!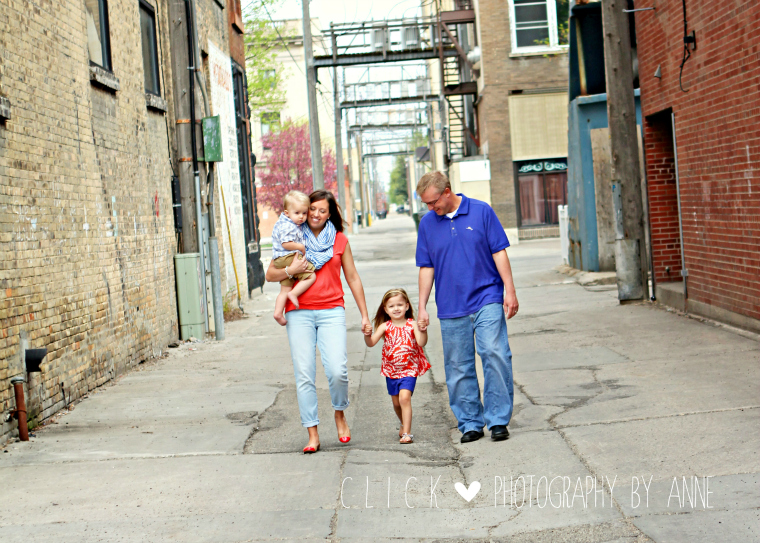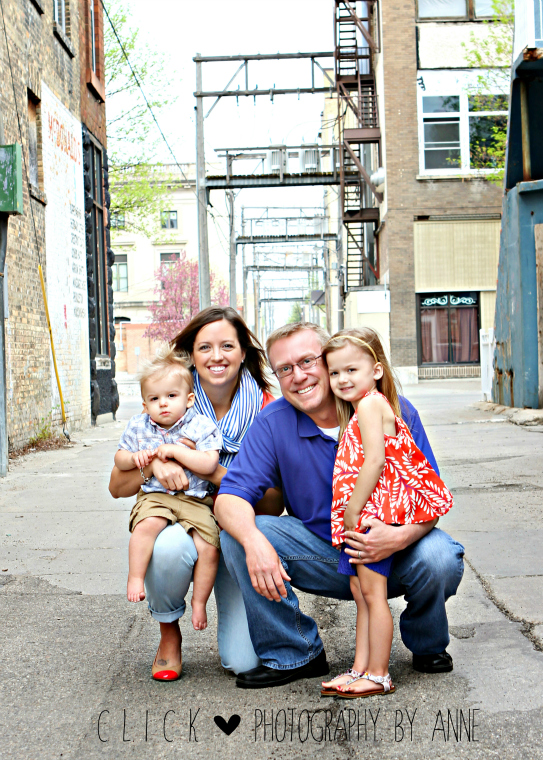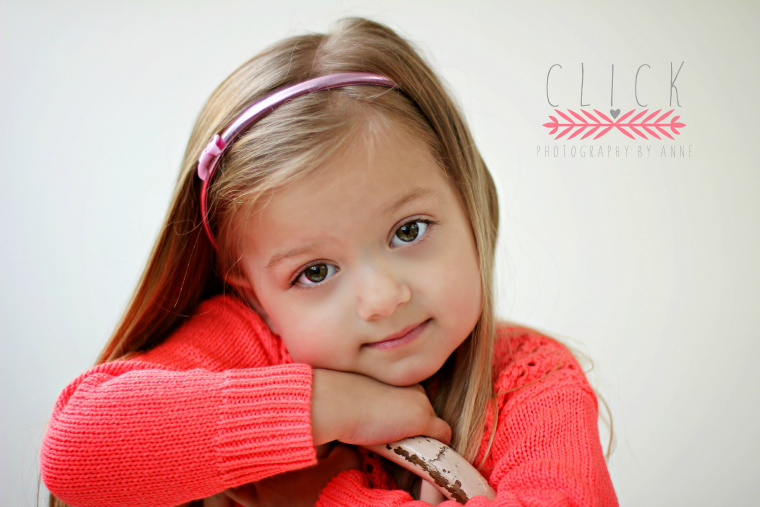 Let's just say that I am so happy to be able to take photos for families . . . for less than the price of a (older, banged up) car!