Happy Summer everyone! Can you believe we are (almost) at the half way mark of the summer?! If I were still teaching, I would be bawling my eyes out as I typed that sentence (am I right fellow  teachers?) But, now that I am not teaching at the moment….I am celebrating that it's almost time for this lovely season to be over and for my 3 oldest blessings to be back in their classrooms and out of my hair! Hahaha! Just kidding!! (….kinda) I STILL LOVE you, Summer!
One of my favorite summer past-times is going to the lake. We were lucky enough to go to the lake for several days to celebrate the 4th of July! While we were there, I spotted a field of wild daises. Well…..I can't waste a good field-o-daises now can I?! PLUS I hadn't had any time to take Claire's 6 year photos….so BAM! I had myself an opportunity for a mini-lake-shoot!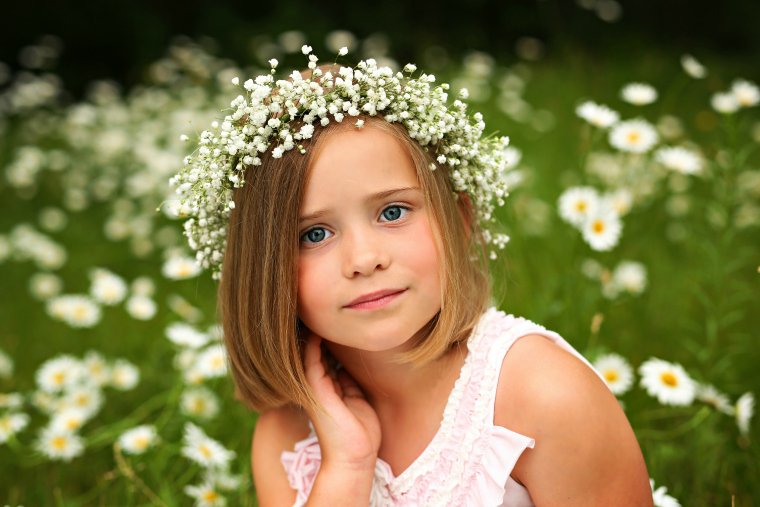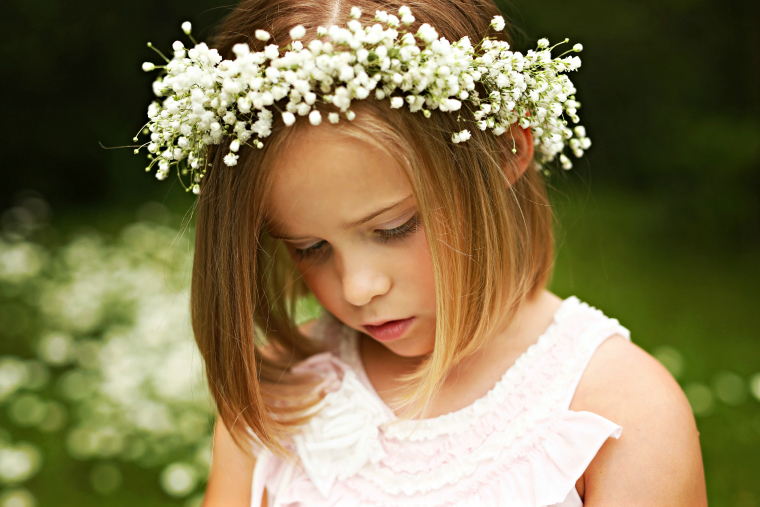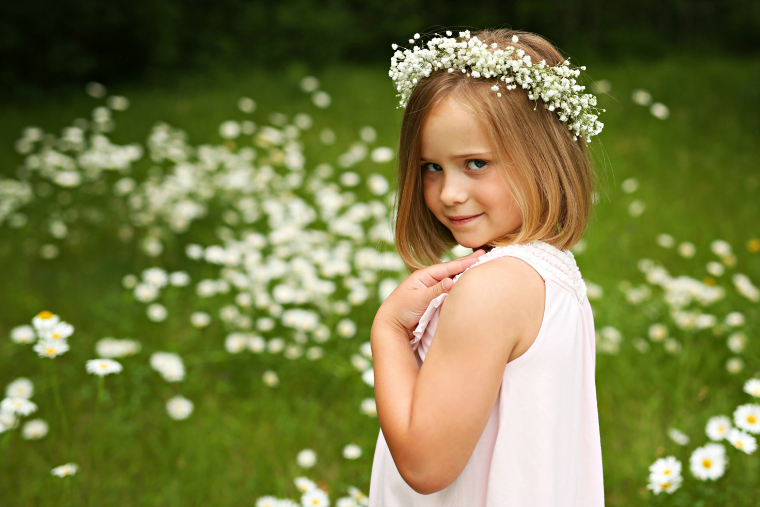 For those of you that know Claire, you already know that she is more "spicy" than "sweet". She is so spunky that she has sass oozing out of her ears.
Now, don't get me wrong. She is an AWESOME kid! She is loyal, kind-hearted, loves animals, cuddly, smart, determined, independent, adventurous, athletic, loving, and FUNNY! Like she told me this past weekend, "mom, you're so lucky to have me as a daughter". Yep, you've got that right, Claire!
Plus, she LOVES getting her photos taken! Not many photographers can say that about their kids! She can pose like it's her JOB.
I love you, Claire-Bear! Even though you're usually more BEAR than Claire

<3
I hope you're enjoying your Summer!
XOXO,
Anne
*Claire's dress is from Adley Anne's Baby Boutique in Grand Forks, ND and her baby's breath halo is from East Grand Floral in East Grand Forks, MN